Would you pay $2,000 for a LV bag that looks like this?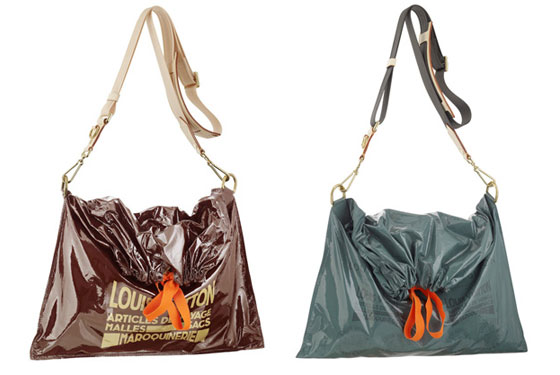 (photo courtesy of Louis Vuitton)
Well, I don't own one LV bag to my name, nor will I have one any time soon. (maybe in the future..hehe) But come on, is this like the new thing to fashion bags? FASHION TRASH BAGS?
Don't give up on me LV! Keep up with your signature bags that maybe one of these days I may be able to cough up enough money to own one of them. But $2G's for this? I may just give up and *pause*....go to the next brand down the road.
Supposedly these are waterproof bags with leather strap and strawstring neck tie. Oooh soo exciting!
So what do you think of these Fashion Forward new LV bags?
simplybeautiful